(Return to "Our Home" albumn)
(Return to "Antiques and Collectables" page)
Inoxriv Stainless Steel Tray


Made in Italy

A note from Geoff on Wednesday 19th October 2005
"Last Saturday Sharon and I did the rounds of the Antique
and Secondhand Shops in Cairns and on the Atherton Tablelands
Sharon saw a set of eleven "amber/depression glass" coffee cups
at a shop in Freshwater which she bought - and they happened to be on this tray
which was thrown in to the deal!!! - for the massive total of $10.00!!!
The whole lot was completely covered in dirt and dust,
but the tray cleaned up nicely as you can see in the photos below
PS - I did not take a pic of the coffee cups - because they are junk!!!"
THE TRAY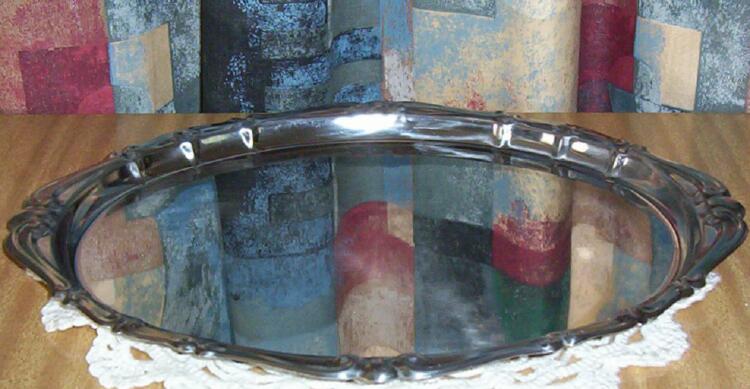 Measurements
length - 14.375 inches (365mm)
width - 11.500 inches (292mm)
THE PATTERN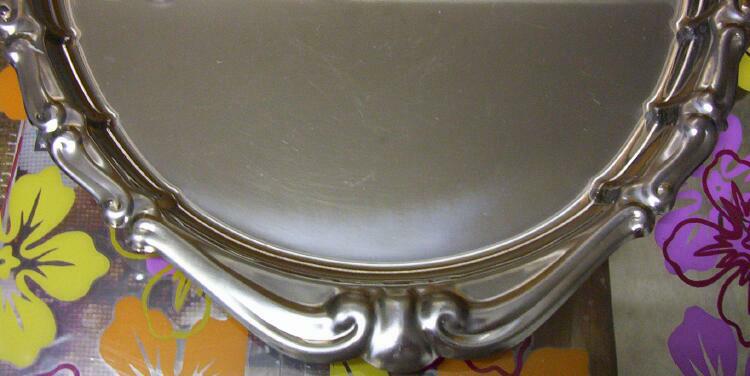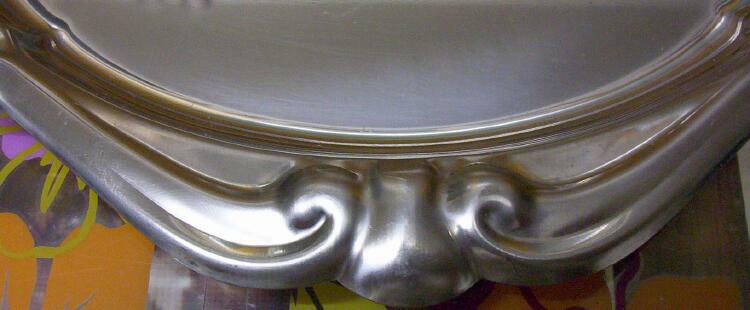 THE BACKSTAMP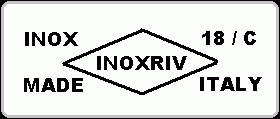 THE COMPANY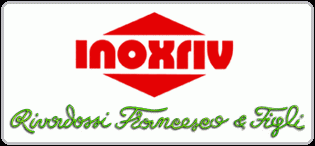 (click on this logo to go to the Company's Official Web Site)

INOXRIV is one of the few companies able to produce, in its own factories, a full, wide range
of stainless steel houseware articles, from pressure cookers to tea spoons
Cookware - 5 million pieces per year
Cutlery - 30 million pieces per year
Trays - 3 million pieces per year
An email to the Company on Wednesday 19th October 2005

(info@inoxriv.it)
INOXRIV TRAY

Hi from Australia

I am writing to ask for some information on one of your trays

My wife and I saw it in an Antique/Secondhand Store and really liked it
So we bought it!!!

The tray is 14-3/8 inches long (365mm) and 11-1/2 inches wide (292mm)
It is in very good condition, with just a few minor scratches and blemishes

I saw your Company's stamp on the bottom, and would like to know:-
1 - what year this was made???
2 - does it have a pattern name???
3 - what does the "18 / C" mean???
4 - any other relevant information you can give us???

I have looked through your web site, but could not find a similar tray

I have attached three photos:-
------the tray
------a close-up of the pattern, and
------the stamp on the bottom

Thank you, and I look forward to hearing from you
Regards
Geoff
---